Six-Session Hands-On Email Class
There are six lessons and six assignments, but you choose a project you are currently working on: an article, story, or the beginning of a book. I personally mentor all the students and tailor the course to your writing level and your individual projects. You do the assignments at your own speed. Some finish the course in a few months and others take years. Because it is by email, you can easily ask me questions as they arise.
Course includes the following lessons:
Basics of Writing for Publication, Ideas
Research, Structure, and Organization
Leads, Titles, Grammar, and Word Usage
Fiction Techniques, Dialogue, and Characters
Query Letters, Manuscript Submission
Markets, Rights, Copyright Law
Buy all 6 lessons for $200.00
Start improving your writing ability with Lesson 1 for $40.00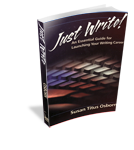 Just Write!
Susan Titus Osborn
An Essential Guide to Launching Your Writing Career
$12.00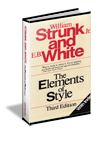 The Elements of Style
William Strunk and E. B. White
A masterpiece in the art of clear and concise writing, and an exemplar of the principles it explains.