Breaking Invisible Chains
The Way to Freedom from Domestic Abuse
Susan Titus Osborn, Karen L. Kosman, and Jeenie Gordon
Often domestic violence takes place behind closed doors, se we aren't aware of its existence. However, if we look closer, we will see that it happens in our towns, our neighborhoods, and perhaps even next door. It happens to ordinary women who dared to love, but later discovered that the man they married was completely different than the man who courted them.
---
Too Soon to Say Goodbye
Healing and Hope for Victims and Survivors of Suicide
Susan Titus Osborn, Karen L. Kosman, and Jeenie Gordon
This book offers encouragement for the renewal of courage and faith among families and friends grieving the loss of a loved one to suicide or experiencing the anxiety surrounding attempted suicide.
---
Wounded by Words
Healing the Invisible Scars of Emotional Abuse
Susan Titus Osborn, Karen L. Kosman, and Jeenie Gordon
This book offers hope and healing through Christ from these unseen hurts. Women who have grown up with the harsh reality of verbal abuse understand the pain and suffering it causes. The results of this kind of mistreatment may not cause bruises and other visible injuries, but nevertheless, the scars are there. These scars remain in the heart and mind, causing fear, powerlessness, and dependency.
---
---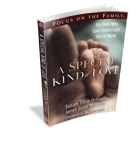 A Special Kind of Love
For Those Who Love Children with Special Needs
Susan Titus Osborn, Janet Lynn Mitchell
All children are special, but some children have special needs. Where do the parents of a "special-needs child" go for comfort? What other individuals do they know who share their daily struggles, while watching their child try to "fit" into a normal world? This book is written for these moms, dads, grandparents, foster parents, and extended families who live with these children on a day-by-day basis. This book is also designed for teachers, doctors, social workers, friends of the family, and pastors who work with these children.
---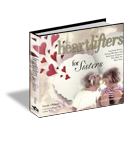 Heartlifters for Sisters
Susan Titus Osborn, LeAnn Weiss
The stories and messages in this book reflect the love and loyalty that only sisters share. Each episode draws upon the adventure of well-known sisters demonstrating the strength and stamina gained from sisterhood, which fortifies us to weather the storms of life. This is the perfect expression of encouragement and appreciation for sisters by birth or by choice to share with each other.
---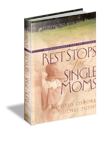 Rest Stops for Single Moms
Susan Titus Osborn, Lucille Moses
Nearly half of all homes in our nation are single-mother families. Many who find themselves in this role know the special kind of support needed and how hard and trying it is. This collection of devotions invites single moms to experience the refreshment of Jesus' help and rest as they work to raise a family alone.
---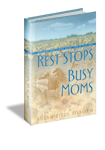 Rest Stops for Busy Moms
Susan Titus Osborn
Inside this light-reading gift book, you'll find Scripture and short stories carved to fit in a busy mom's schedule. These are firsthand experiences of moms who've been there, moms who understand, moms who know how to help us see God in the little things.
---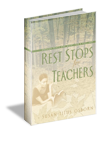 Rest Stops for Teachers
Susan Titus Osborn
Christian perspective, believable humor, and been-there understanding delightfully come together in this colorful light-reading gift book. These stories and reflections—direct from the teaching trenches—capture enough of the real world to connect with every reader, but deliver lessons of faith and hope from the big-picture world of God's glorious possibilities.