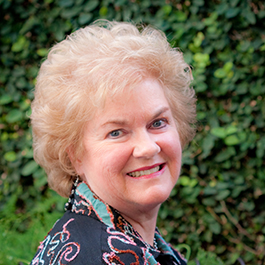 Susan Titus Osborn
Susan Titus Osborn has a passion for teaching budding authors to write for publication. She is the owner and director of the Christian Communicator Manuscript Critique Service, which has been in business for over 30 years. The staff includes 14 professional editors. Susan has authored over 30 books, as well as numerous articles. Her past positions include magazine editor and adjunct professor at four Christian colleges. She has spoken extensively across the US at over 150 writers' conferences and in eight foreign countries. Susan lives with her husband, Dick, in Fullerton, California. They enjoy camping in their fifth-wheel trailer with their five children, thirteen grandchildren, and six great-grandchildren.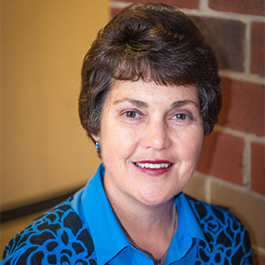 Candy Arrington
Candy Arrington has published hundreds of articles, stories, and devotions in publications such as Writer's Digest, The Writer, Advanced Christian Writer, The Upper Room, The Lookout, Encounter, Clubhouse, CBN.com, and Chicken Soup for the Soul. Candy serves on faculty for several writers' conferences and is a member of the American Society of Journalists and Authors. She is coauthor of When Your Aging Parent Needs Care: Practical Help for This Season of Life (Harvest House Publishers) and Aftershock: Help, Hope, and Healing in the Wake of Suicide (B & H Publishing Group).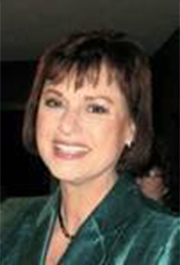 Sheryl Ann Crawford
Sheryl Ann Crawford is the author of ten books for children, eight published by Scholastic Teaching Resources. Sheryl has written children's stories for Clubhouse Jr. since 1993. She has two picture books with FaithKidz (Cook), and is published with Standard, Word, Harcourt/Trophies, Highlights, BabyBug, kid magazine e-zine, and Discovery Years (Focus on the Family.) Sheryl has been a volunteer registered nurse for the American Red Cross for over twenty years. She lives in Santa Clarita, California and is married to Bob, her UCLA Bruin. They have two grown sons, two granddaughters, and several rescued dog "children" who wear them out.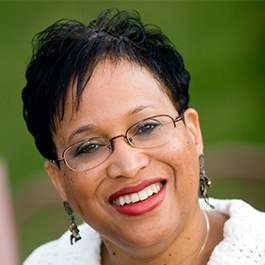 Sharon Norris Elliott
Sharon Norris Elliott has a passion for teaching via the written and spoken word. Her aim is always to see others think biblically, speak intelligently, work passionately, act responsibly, love unconditionally, and live significantly. She has written books, published articles and devotions, and edited magazines, all while sustaining her teaching career. Her most recent published work is Power Suit: The Armor of God Fit for the Feminine Frame (New Hope Publishers). As CEO of Life That Matters Ministries, she operates her writing and speaking ministry and two additional companies: AuthorizeMe (R) and Milk & Honey Life Retreats. As a retreat/conference speaker and a licensed minister, she delights, motivates, and encourages audiences across the country, and reaches an international audience via her blog. Sharon and her husband, James, live in the L.A. area and love their grown children and three grandchildren.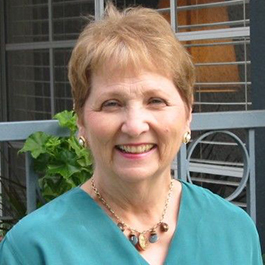 Gwen Ellis
Gwen Ellis is a writer, editor, speaker, and the owner of Seaside Creative Services, Inc. She has been a professional in the publishing industry for more than 30 years. She held five different editorial positions, the last as children's acquisitions editor at Zonderkidz. She is also a proud mother of two adult children and grandmother of two. Her Read and Share Bible Storybook for children (Thomas Nelson) has sold more than a million units. Gwen has also written a screenplay and is a ghost writer, most recently with a Virginia pastor for a men's health book, Get Off the Couch, published in January 2013. Two other co-authored books detail the founding of a children's home for AIDS orphans in Swaziland called A Little Child Shall Lead Them and the second book is 24 Extraordinary Children. Gwen is fierce in her endeavor to get the Word of God inside kids. She believes it is the Bible that will give them guidance for their lives and keep them in the difficult times that come to all of us in life.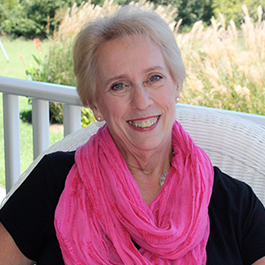 Linda Gilden
Linda Gilden knows the tremendous impact and power of words and loves helping new writers discover the joy in choosing just the right ones. She is the author of the "Love Notes" series, Mommy Pick-Me-Ups, Becoming a Writer on Mission (New Hope Publishers), Mama was the Queen of Christmas and Personality Perspectives (OakTara). Linda has written and ghostwritten many other books and hundreds of articles appearing in Focus on the Family, Focus on Your Child, CBN.com, Home Life, Family Fun, The Lookout, Discipleship Journal, Writers Digest, and others. She teaches regularly at conferences and directs the Carolina Christian Writers Conference and CLASS Christian Writers Conference. Linda is also Director of Writing Programs for CLASSEMINARS, INC. Linda leads a writing group and is managing editor of The Encourager, a monthly magazine of First Baptist Spartanburg, SC where she lives with her husband. They have three children, two children-in-law, four grandchildren, and two granddogs.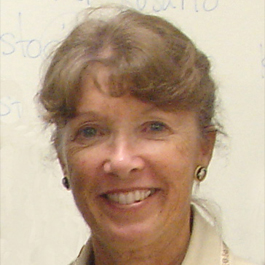 Janis Grover
Janis Grover helps nonfiction writers develop good content and tutors English and ESL online. A degree in English and years of writing experience give her an eye for grammar, punctuation, sentence structure, content, and flow. She holds an MA in Linguistics from California State University Fullerton, a California Lifetime Secondary Teaching Credential in Language Arts, and a BA in English. Janis taught high school English for 20 years. She has been an adjunct instructor of Adult Basic Education and ESL for the North Orange County Community College District School of Continuing Education and also taught ESL for Concordia University and Hope International University. Janis is a member of CATESOL and The Christian PEN. She resides in Portland, Oregon.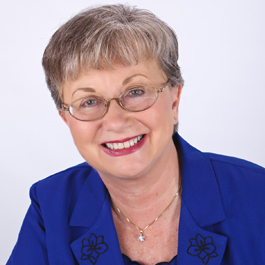 Kathi Macias
Kathi Macias is a multi-award winning writer who has authored nearly 40 books and ghostwritten several others. A former newspaper columnist and string reporter, Kathi has taught creative and business writing in various venues and has been a guest on many radio and television programs. Kathi is a popular speaker at churches, women's clubs and retreats, and writers' conferences, and was named 2008 Member of the Year by AWSA (Advanced Writers and Speakers Association) and Author of the Year in 2011 from BooksandAuthors.net. Kathi "Easy Writer" Macias lives in Homeland, CA, with her husband, Al, where the two of them spend their free time enjoying their grandchildren and riding in their Corvette.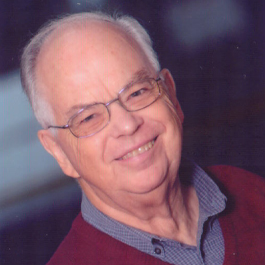 Roger C. Palms
Roger C. Palms was editor of Decision Magazine for 22 years. He is also a former pastor and university campus chaplain. He is the author of 15 books, some of which have been translated into seven other languages, and has written hundreds of newspaper and magazine articles. He is a writing teacher who has taught and/or written in 48 countries, including writer's conferences, theological seminaries, and colleges. He also critiques the works of writers and helps authors develop their book manuscripts. He and his wife, Andrea, live in Florida and have two children and two grandchildren.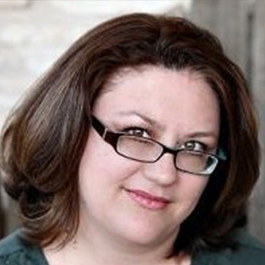 Allison Pittman
Allison Pittman reads a manuscript with an eye that sees the potential on every page. She can find the pulse of a story or the heart of an article, having honed these skills for the past several years serving as co-president of the Christian Writers Group of the Greater San Antonio Area. Both of her novels in the "Sister Wife" series were honored as Christy Award finalists, and she won a Carol Award from the American Christian Fiction Writers for her novel Stealing Home. She was also named ACFW's Mentor of the Year for 2012.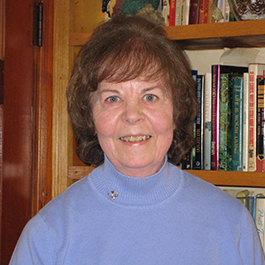 Barbara A. Robidoux
Barbara A. Robidoux has been a member of the TCC staff for 30 years. She has a BA in English and Secondary Education. Barbara also works as a professional proofreader for legal stenographers and is a book reviewer for Church Libraries. Clients call Barbara their writing coach as she works closely with them to help polish their work into a publishable product. Encouragement and experienced line-editing help dreams become reality. She edited and helped rewrite Castaway Kid for Rob Mitchell, which has been published by Focus on the Family Books. Her articles have appeared in numerous national and international magazines with requests for permission to reprint from editors of other magazines and leaders in local church ministries. Working with writers to produce publishable works that glorify our Lord brings her great joy.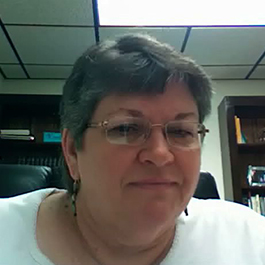 Dianne Sargent
Dianne Sargent, formerly managing editor with Randall House Publications, currently enjoys retirement. She does contract work as a freelance editor with Randall House as well as Trevecca Nazarene University's College of Education's doctoral dissertation program. She holds an MA in English from Tennessee State University and, on occasion, has taught English at Free Will Baptist Bible College. While writing remains an interest, the art of refining someone else's thoughts is her first love. She considers her greatest accomplishments to be her two sons, Brian and Chris, and among her busy days, she hopes to have ample time to spend with her grandchildren.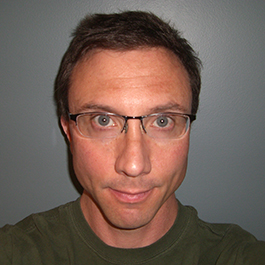 Ben Thompson
Ben Thompson is a professional writer based in Culver City, California. You can find his advertising writing scattered across the Internet on sites like Microsoft, Acura, Honda, SoapNet, and ABC Family. Ben relishes writing copy, but writing for film and television is his passion. In 2002, he left advertising to earn an MFA from UCLA's prestigious Screenwriting program. During his time at UCLA, he sold a comedy pilot to Fox Studios. Since then Ben has written dramas and comedies for film, television, and the web. In fact, his online storytelling earned ABC Family a 2008 Emmy nomination for Best Interactive Television. More coach than critic, Ben has taught writing throughout his career. He looks forward to helping TCC's writers tease apart the tangled threads of their screenplay stories and weave them into masterpieces.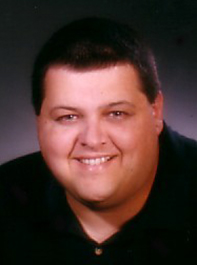 Lee Warren
Lee Warren is an author, editor, and freelance writer with eight books and hundreds of articles in print. As a sportswriter, he has interviewed athletes such as Albert Pujols, Mike Sweeney, Mark Teixeira, Bobby Labonte, Sam Hornish Jr., Torii Hunter, Sean Casey, and former coach, Tom Osborne. His books include Write That Devotional Book: From Dream to Reality, Common Grounds: Contemplations, Confessions, and (Unexpected) Connections from the Coffee Shop, Racin' Flat Out for Christ, Single Servings: 90 Devotions to Feed Your Soul, The Experience of Christmas: Family Devotions & Activities, and Inspiring Thoughts for Golfers. He has written for Decision, Discipleship Journal, Christian Single, Breakaway, Yahoo! Sports, Today's Christian, Light & Life, Sports Spectrum, Sharing the VICTORY, CBN.com, and many others.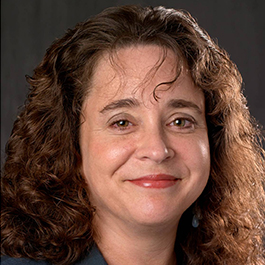 Jeanette Windle
Jeanette Windle is an award-winning novelist and missions journalist who grew up in equatorial South America's guerrilla hot zones. She has lived in six countries and traveled in more than 30. Those experiences have birthed 16 fiction titles, including bestselling Tyndale House Publishers release Veiled Freedom, a 2010 Christian Book Award and Christy Award finalist and sequel Freedom's Stand, a 2011 Golden Scroll Novel of the Year finalist and 2012 Christian Book Award and Carol Award finalist.